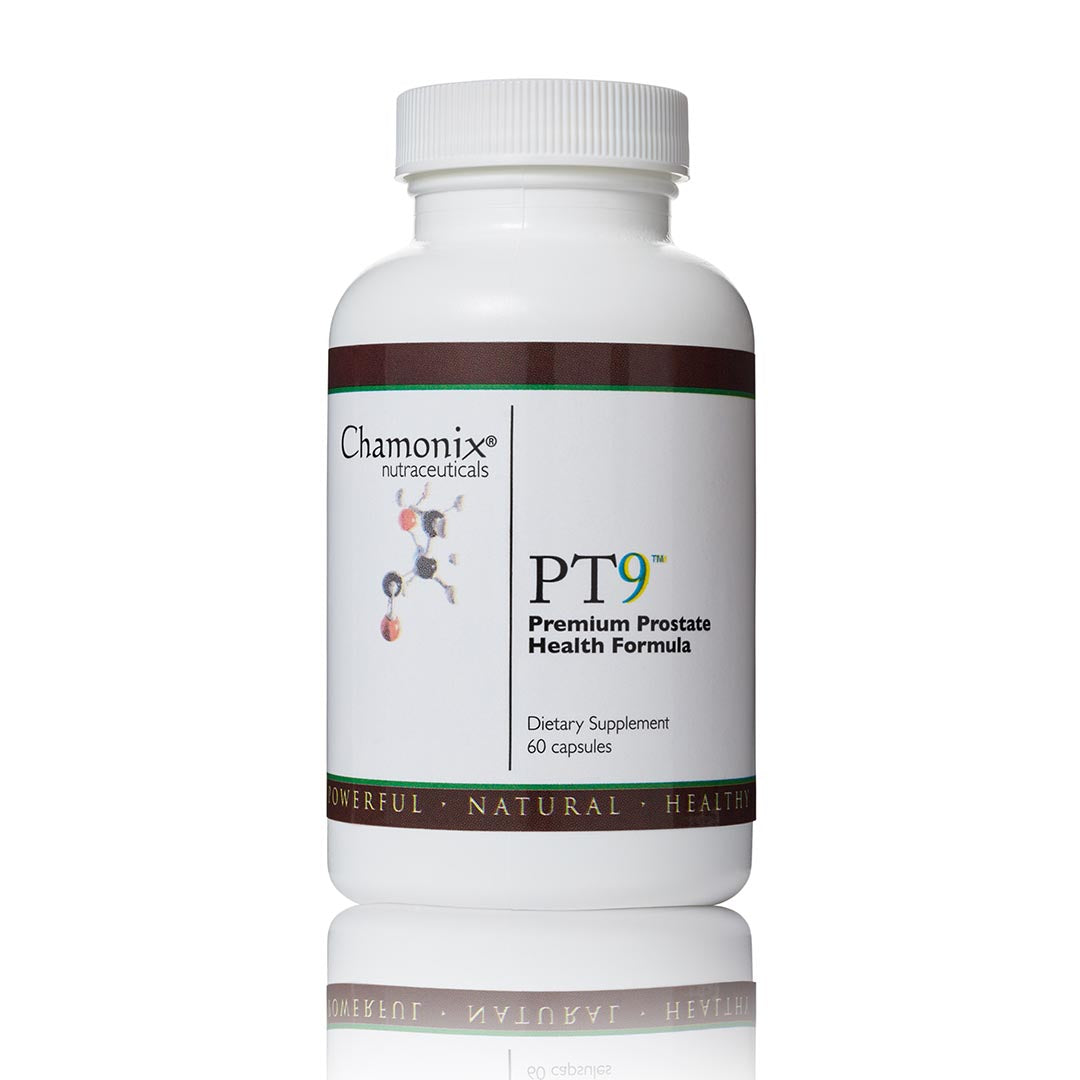 PT9 Premium Prostate Health Formula
Regular price
$59.95
Sale price
$41.97
Save 30%
/
---
Description

Return Policy
PT9 Premium Prostate Health Formula
PT9 is a Prostate Health/Testosterone Breakthrough!
PT9 is extraordinary because it helps men with both Prostate AND Testosterone Health Issues.
PT9 is a huge step towards:
Healthy urine flow

Restful night sleep

Decreased urgency
Plus many men over forty need to maintain healthy testosterone levels.
Instead of using 4 or 5 different supplements, PT9 does it all in one bottle and you only have to take 2 small capsules a day.
PT9's unique formulation of ingredients promotes a healthy prostate, as well as, support a man's testosterone. PT9 contains not one or two, but 4 key ingredients that are shown to maintain a healthy prostate.  Imagine having less bathroom trips in the middle of the night, getting rid of that constant feeling like you have to go and enjoying a better quality of life. 
PT9 contains Zinc, Selenium, Saw Palmetto and Pygeum  to help support a healthy prostate and provide you with the quality of life that you deserve. 
Clinical Support Evidence:
PT9 is uniquely formulated because it contains the clinical levels of ingredients.  In fact, the levels of Saw Palmetto, Pygeum Africanum, and Pumpkin Seed Oil are all included at the same dosage used in clinical trials. 
(Saw Palmetto: click here for full study)
PT9 is backed by an iron-clad 90 day money back guarantee.  If you don't see results, you don't pay.
Please consult a physician regarding a PSA exam before taking any testosterone boosting supplement.
These statements have not been evaluated by the Food and Drug Administration. These products are not intended to diagnose, treat, cure or prevent any disease.
If you don't love the way our products make you look and feel, just contact customer service within 120 days and you'll get a full refund on your order today, even if they are completely empty.
It's that simple.