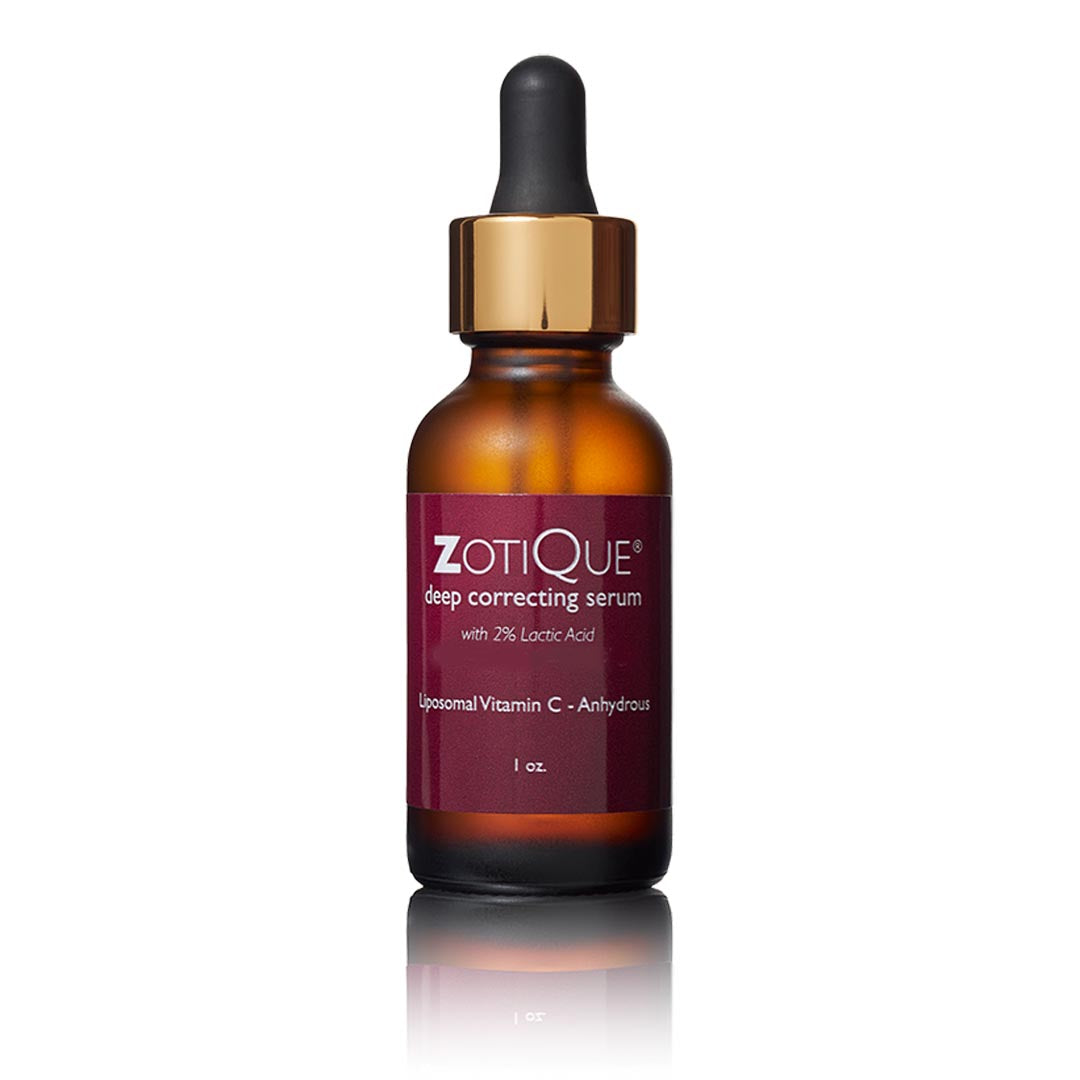 Zotique Deep Correcting Serum
Regular price
$109.00
Sale price
$76.30
Save 30%
/
---
Description

What's Inside

How To Use

Return Policy
Erase dark spots, reduce dullness, and correct visible signs of aging with the help of this specially-formulated skin treatment. In this powerful serum, cutting-edge skincare technology and natural ingredients come together to create a product that reduces the appearance of fine lines, minimizes the appearance of wrinkles, reduces visible scarring, and creates a more radiant complexion.
Restore Skin's Natural Glow
We often underestimate the extent to which dark spots, dullness, and discoloration impact our overall appearance. Zotique Deep Correcting Serum is a powerful treatment that is specially formulated with a unique blend of age-erasing ingredients and cutting-edge Technology. Natural ingredients like Malus Domestica extracts, lactic acid, and vitamin C combine to create a revolutionary skincare treatment that reduces visible signs of aging and leaves you with soft, glowing skin and visibly more radiant complexion.
Malus Domestica extracts - Obtained using high pressure homogenization, Malus Domestica extracts have been clinically tested to reduce the depth of crows feet and reduce the appearance of wrinkles in close to 100% of test subjects.

Lactic Acid - A naturally-derived alpha hydroxy acid (AHA) that improves skin's overall tone and texture by diminishing the appearance of age spots, and decreasing the appearance of pores.

Vitamin C - A potent antioxidant that aids in the skin's natural healing process. It also defends the skin against future damage caused by free radicals and environmental pollutants. Its acidic nature also can help stimulate the production of collagen and elastin.
Please note: Color may change when exposed to different environmental factors such as air and heat.


After cleansing skin, use as an all-over treatment in the morning and at night. Follow with a daily sunscreen.


If you don't love the way our products make you look and feel, just contact customer service within 120 days and you'll get a full refund on your order today, even if they are completely empty.
It's that simple.