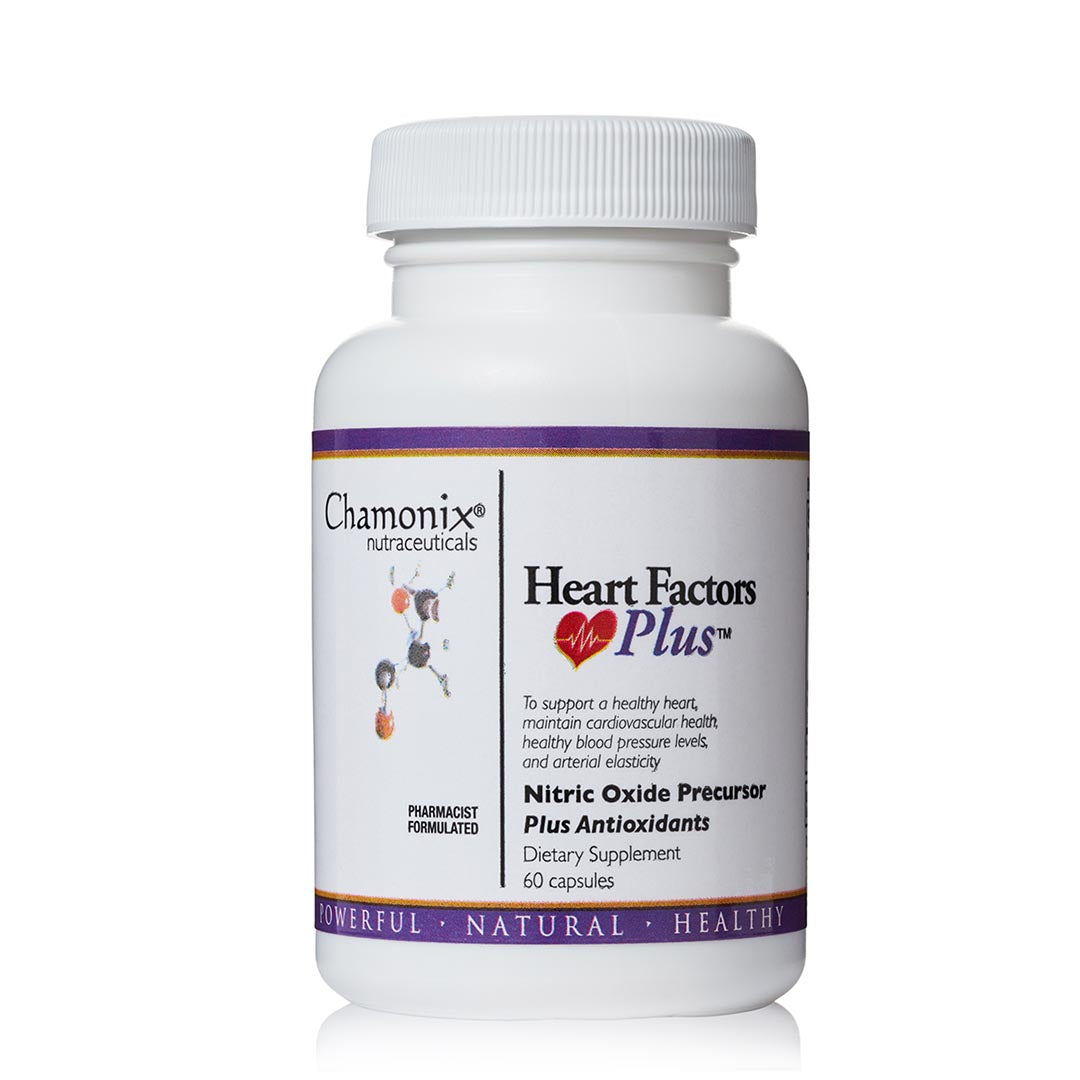 Heart Factors Plus
Regular price
$59.95
Sale price
$41.97
Save 30%
/
---
Description

Return Policy
Heart Factors Plus*
Nitric Oxide Precursor
Plus Antioxidants
(60 capsules per bottle)
Maybe the BEST Cardiovascular Supplement Ever!
Only 2 capsules with breakfast every morning!
Heart Factors Plus has been designed to support a healthy heart and helps support healthy blood pressure levels. It contains an amino acid called L-Arginine which supports the body's natural ability to produce Nitric Oxide. Research has revealed that maintaining healthy levels of Nitric Oxide can:
Help Support Healthy Blood Pressure Levels
Support Healthy Circulation
Heart Factors Plus also contains many heart-healthy antioxidants such as green tea extract, grape seed extract, chaste tree berry, and vitamin B6-all essential nutrients for the body.

The existing research that led to the discovery of Nitric Oxide (NO) and its precursor (L-Arginine) was awarded the Nobel Prize for its versatility and the incredible benefits that it provides.
When used for Sexual Function Issues the recommended dose is 2-3 grams of Arginine (4-6 capsules) 3 hours before sexual activity.
**Dosing instructions for Heart Factors Plus vary for a wide range of health benefits. Please read and follow dosing instructions enclosed with every Heart Factors Plus order.
*Based on the research of Dr. Louis Ignarro, University of California at Los Angeles School of Medicine, Nobel PrizeWinner, Medicine.
Testimonials are based on actual results from real Heart Factors Plus users.
*These statements have not been evaluated by the Food and Drug Administration. These products are not intended to diagnose, treat, cure or prevent any disease.
If you don't love the way our products make you look and feel, just contact customer service within 120 days and you'll get a full refund on your order today, even if they are completely empty.
It's that simple.