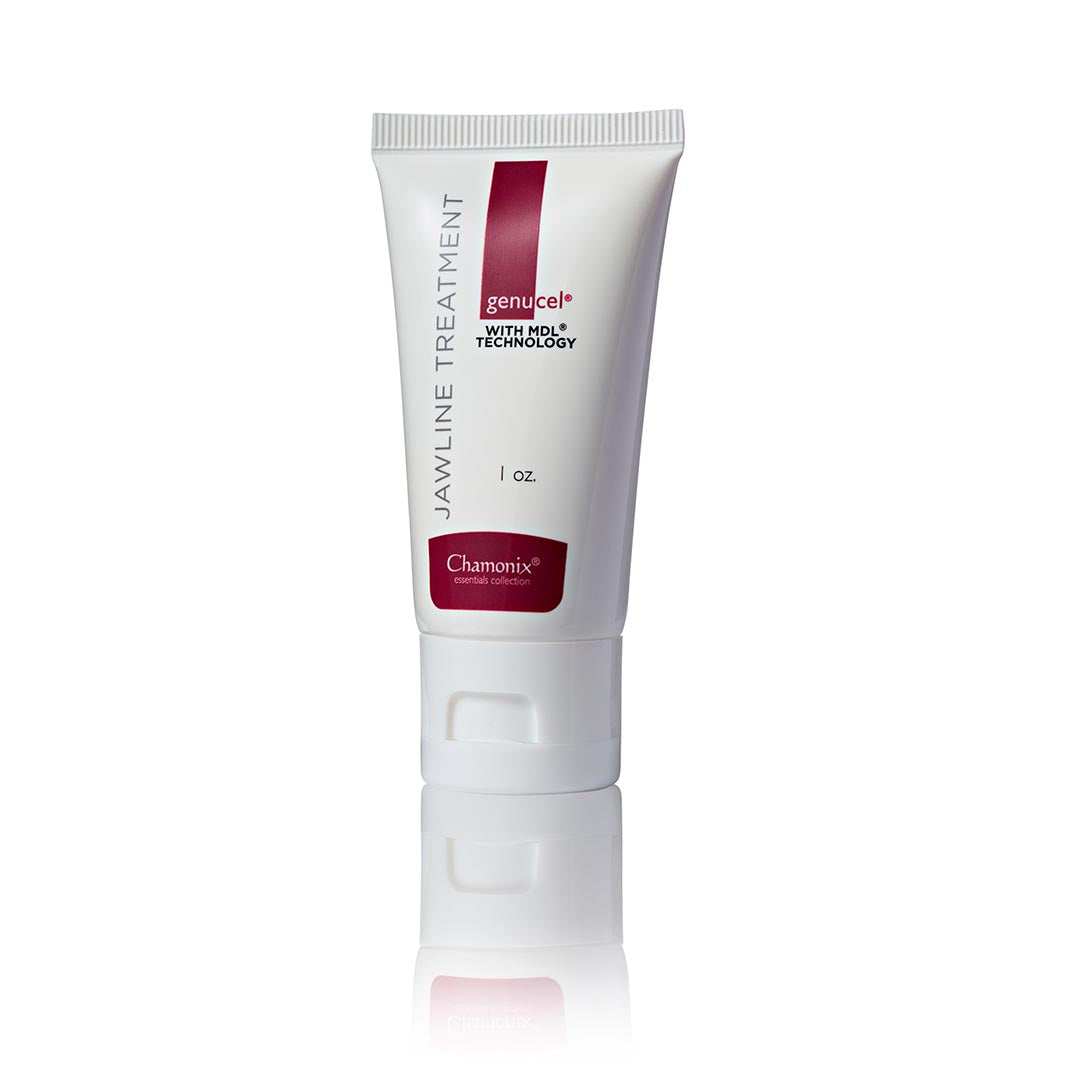 Genucel Jawline Treatment with MDL Technology
Regular price
$110.00
Sale price
$77.00
Save 30%
/
---
Description

What's Inside

How To Use

Return Policy
Advanced MDL® Technology makes the genucel Jawline Treatment a revolutionary product that is unlike anything you have experienced. A special formula allows this skin treatment to define and contour your jawline within minutes of application. By tightening the skin around your chin and neck, it also effectively reduces the appearance of lines, wrinkles, or uneven tones that often plague this highly sensitive area.
Instantly Tone, Contour, & Define Your Jawline

genucel Jawline Treatment is an incredible skin treatment that delivers rapid results. In this carefully curated formula, meadowlactones have been combined with revitalizing natural peptides for the very first time using advanced MDL® Technology. In just a few minutes after application, this topical formula visibly plumps the layers of your skin and provides you with a noticeably more contoured, defined jawline. Nourishing additives like Aloe Leaf Juice and Jojoba Oil also hydrate and soften the skin while further visibly smoothing out unwanted fine lines and wrinkles.
MDL Technology - This innovative ingredient is an amphoteric compound whose isomeric structures can shift between an oil and water solubility as a function of pH. It allows for the maximum absorption and retention of moisture.

Meadowlactone - Derived from Meadowfoam fatty acid, this scientifically-developed additive provides deep hydration while also improving skin's overall tone and appearance. When paired with peptides, it tightens the skin to effectively reduce the appearance of fine lines and wrinkles.

Aloe Leaf Juice - A soothing, nourishing ingredient that deeply moisturizes the skin. Because it's packed with skin-healthy vitamins, antioxidants, minerals, and amino acids, it leaves your skin looking and feeling instantly refreshed.

Jojoba Oil - This naturally-derived oil originates in the seed of the Simmondsia chinensis plant. It contains natural forms of Vitamin E that effectively fights damage caused by free radicals and moisturizes skin without clogging pores in the process.


Gently massage a pea-sized amount into the skin surrounding your neck and jawline.

If you don't love the way our products make you look and feel, just contact customer service within 120 days and you'll get a full refund on your order today, even if they are completely empty.
It's that simple.