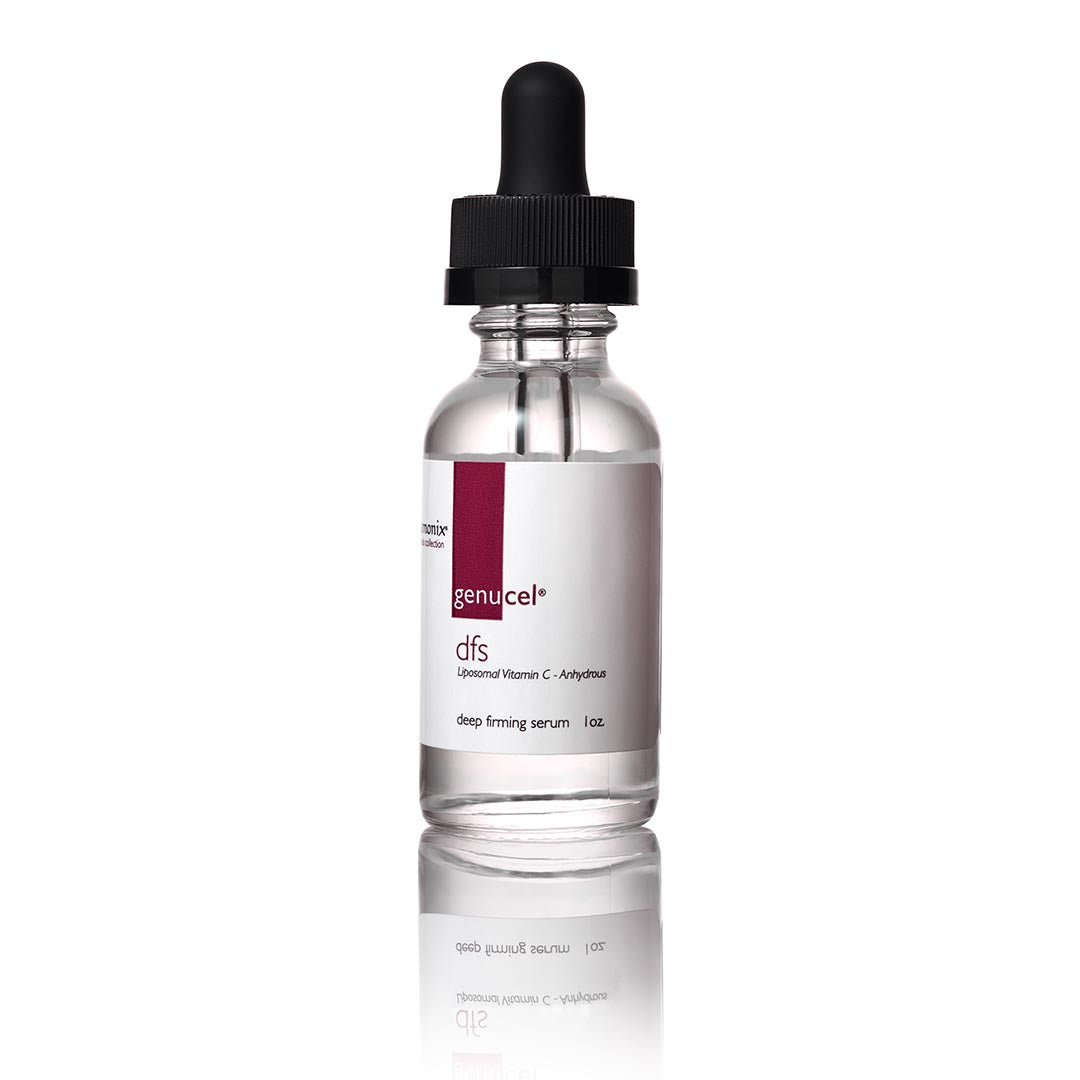 genucel Deep Firming Serum (DFS)
Regular price
$92.00
Sale price
$64.40
Save 30%
/
---
Description

What's Inside

How To Use

Return Policy
Malus Domestica extracts and Liposome Technology team up to create a lightweight skincare treatment designed to leave you with glowing skin and a radiant, younger-looking complexion. An updated formula makes this an even more effective version of Chamonix's classic Deep Firming Serum, which has long been a customer favorite.
Radiant Skin In One Simple Step

Unlike other skincare products that require an entire system to see results, genucel Deep Firming Serum is a one-step skincare treatment that hydrates skin, smooths away fine lines, and leaves you with a visibly radiant glow. We took our original Deep Firming Serum and infused it with pure, clinically tested extracts of Malus Domestica. Liposome Technology also allows this product to deeply penetrate the skin and deliver a 7.5% concentration of Vitamin C to the dermis of the skin. It doesn't matter if you're a longtime user of our Deep Firming Serum or are new to Chamonix - get ready to achieve brighter, glowing skin in one simple step.


Malus Domestica Extracts - Obtained using high pressure homogenization, Malus Domestica extracts have been clinically tested to reduce the depth of crows feet and reduce the appearance of wrinkles in close to 100% of test subjects.

Vitamin C - A potent antioxidant that aids in the skin's natural healing process. It also defends the skin against future damage caused by free radicals and environmental pollutants.
Please note: Color may change when exposed to different environmental factors such as air and heat.
Liposomal Technology - By encapsulating Vitamin C molecules in a fat soluble solution, cutting-edge liposomal technology allows for rapid absorption into the skin's deepest layers. Directly delivering high amounts of Vitamin C to the skin, maximizes its effectiveness and helps to provide your skin a natural, healthy glow.
 

In the morning after cleansing, apply evenly to the face, neck, chest area.

If you don't love the way our products make you look and feel, just contact customer service within 120 days and you'll get a full refund on your order today, even if they are completely empty.
It's that simple.