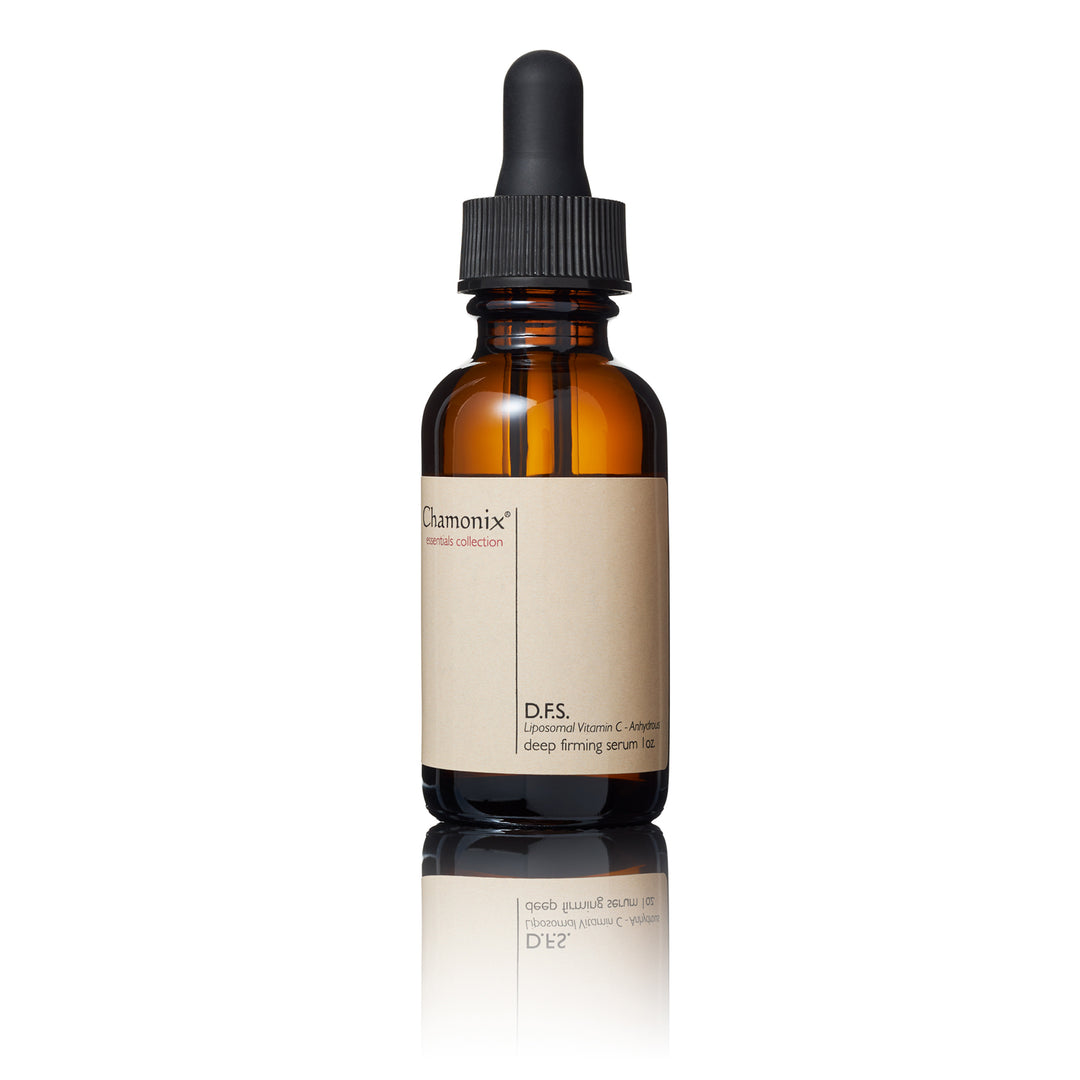 Deep Firming Serum
Regular price
$92.00
Sale price
$64.40
Save 30%
/
---
Description

What's Inside

How To Use

Return Policy

There's a reason why this product has been a Chamonix best-selling formula for over 10 years. A special blend of nourishing, skin-healthy ingredients combine to create this lightweight serum, which melts into the skin and delivers noticeable results faster than you ever thought possible.
Transforming Your Skin Has Never Been Easier
Our best-selling Deep Firming Serum uses the same anti-aging principles that are used in skincare clinics across the world. Our patented Liposome Technology allows this potent serum to deliver a 7.5% concentration of Vitamin C deep into the skin's layers to maximize its effectiveness. This powerful antioxidant can help improve the appearance of wrinkles, age lines, and puffiness by helping to minimize pores and plump up the skin. Even though it's incredibly powerful, it promises never to irritate or dry out sensitive skin. If you've ever wanted to transform the texture of your skin, this trusted serum is a great place to start.


Liposomal Technology -  By encapsulating Vitamin C molecules in a fat soluble solution, cutting-edge liposomal technology allows for rapid absorption into the skin's deepest layers. Directly delivering high amounts of Vitamin C to the skin's cells maximizes its effectiveness and helps to provide your skin a natural, healthy glow.   
Vitamin C - A potent antioxidant that aids in the skin's natural healing process. It also defends the skin against future damage caused by free radicals and environmental pollutants. 

Please note: Color may change when exposed to different environmental factors such as air and heat.

Apply a thin layer to the skin up to twice a day, avoiding the eye area. Use it under your moisturizer for superior anti-aging results.

If you don't love the way our products make you look and feel, just contact customer service within 120 days and you'll get a full refund on your order today, even if they are completely empty.
It's that simple.