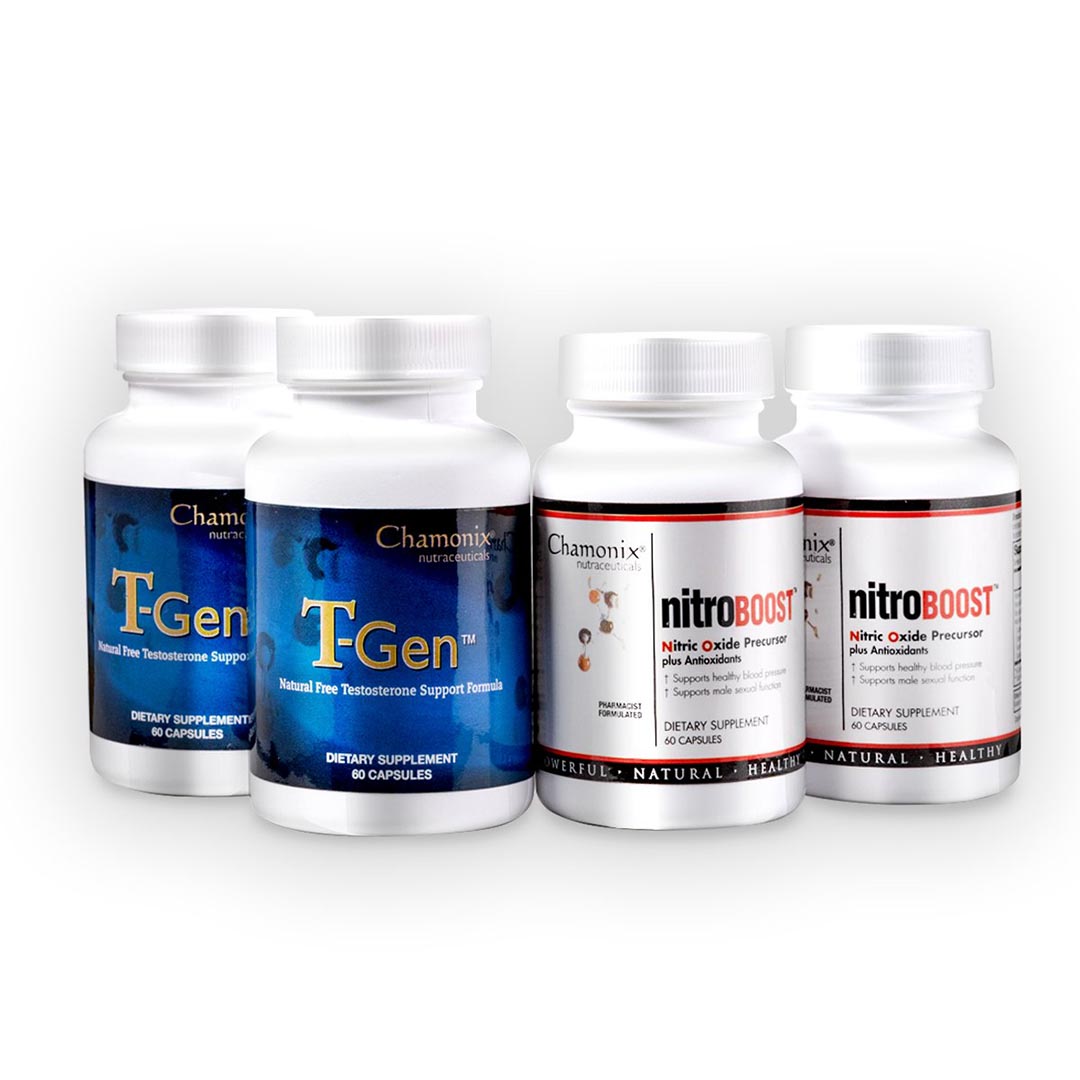 T-Gen and NitroBoost Bundle
---
Description

Return Policy
T-GEN's key ingredients are Testofen and Sitosterols. These two ingredients work together to not only maintain healthy free testosterone levels, but also promote prostate health.
Testofen is an extract derived from the fenugreek seed. Fenugreek is a plant found in India and North Africa that is used in traditional medicines for bone health and sexual function issues.
Click here for clinical study.
Sitosterols are naturally occurring elements found in plants. Sitosterols help promote prostate health.
Click here for clinical study.
In addition to Testofen and Sitosterols, T-Gen contains other ingredients that support a healthy body!
Pine Bark Extract
Selenium
If you don't love the way our products make you look and feel, just contact customer service within 120 days and you'll get a full refund on your order today, even if they are completely empty.
It's that simple.