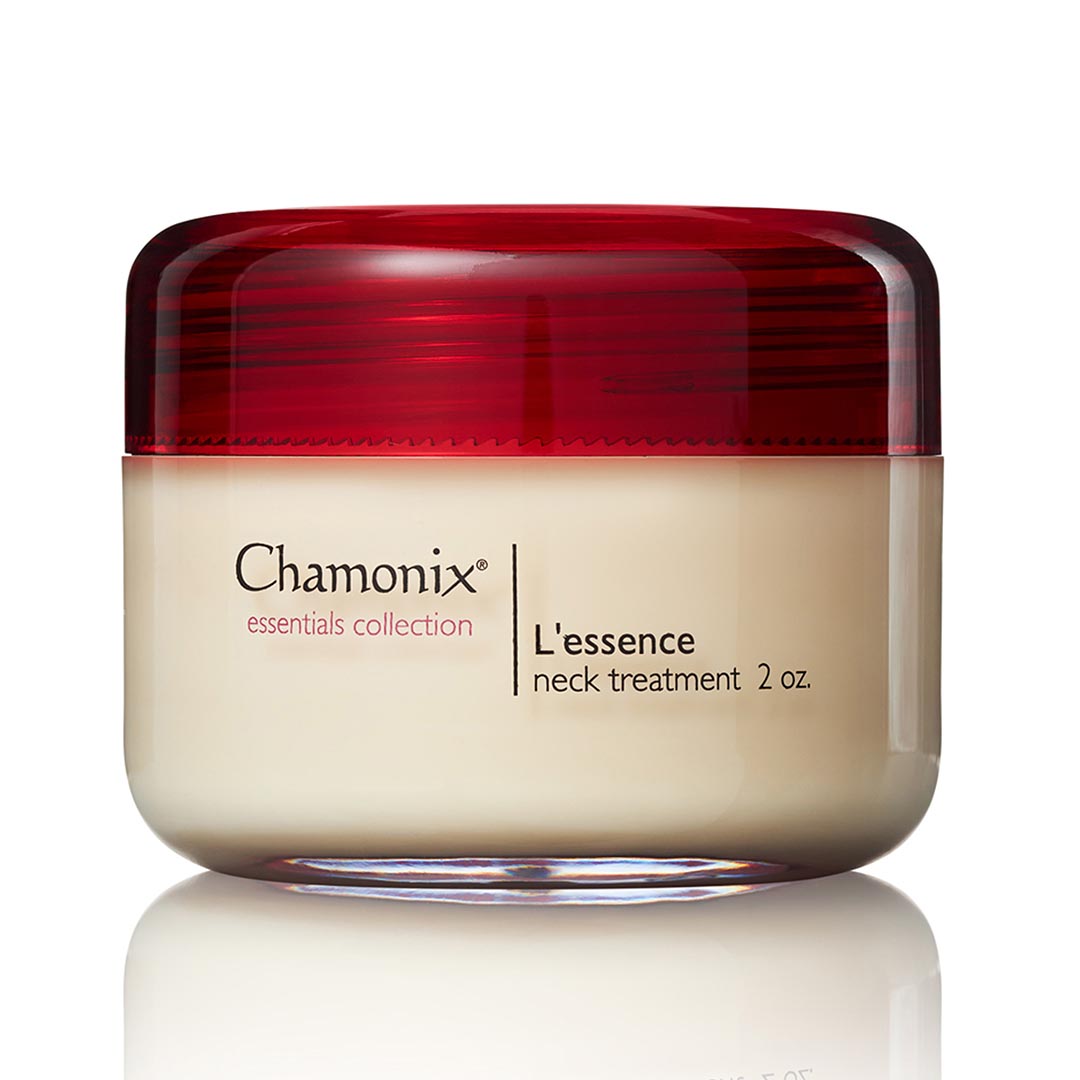 L'essence Neck Treatment
Regular price
$93.50
Sale price
$65.45
Save 30%
/
---
Description

What's Inside

How To Use

Return Policy
One of Chamonix's most popular products, you'll quickly see why so many of our customers swear by the effectiveness of this nourishing skin treatment. Designed specifically for use on the delicate skin of your neck and décolletage, this luxurious formulation gently firms and tones while also preventing unwanted environmental aging.
The Neckline You've Been Dreaming Of

The neck is one of the body's most alluring areas - but its sensitive skin is also highly susceptible to unwanted sagging, wrinkling, and environmental damage. To restore the radiance of your neckline and décolletage, turn to L'Essence Neck Treatment. This luxuriously smooth, nourishing formula uses the powerful antioxidants found in Vitamin C and Green Tea Leaf Extract to hydrate, soften, and lift the skin found on this highly sensitive area. It gently and safely will leave you with a younger looking neck area that you'll never hesitate to show off.




Vitamin C - A potent antioxidant that aids in the skin's natural healing process. It also defends the skin against future damage caused by free radicals and environmental pollutants.

Green Tea Leaf Extract - Packed with natural antioxidants, it defends against damage caused by free radicals while also soothing the skin and reducing redness.




Massage a small amount of cream gently onto neck and décolletage in sweeping, upward strokes. Use both in the morning and at night for maximum results.

If you don't love the way our products make you look and feel, just contact customer service within 120 days and you'll get a full refund on your order today, even if they are completely empty.
It's that simple.