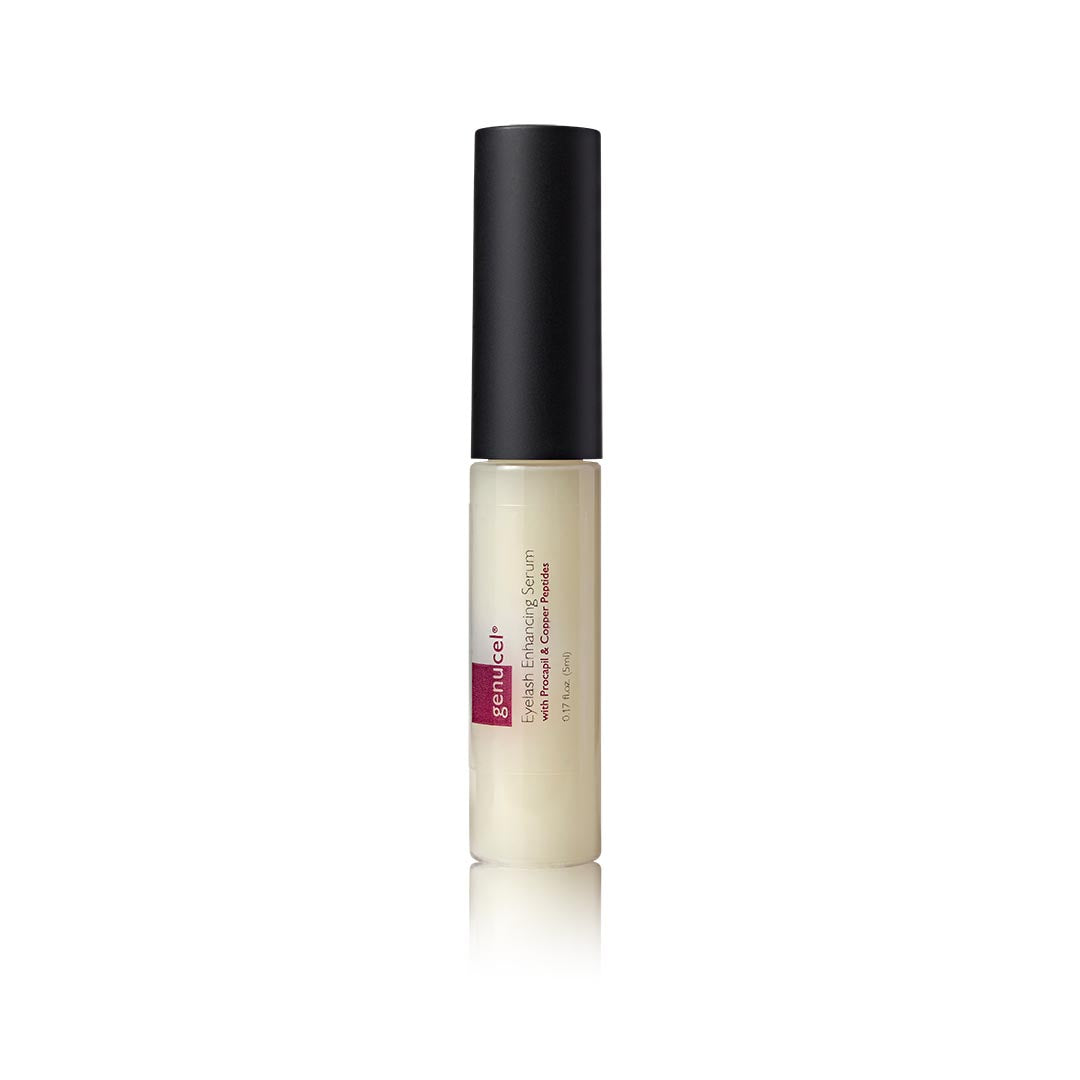 NEW! Genucel Eyelash Enhancing Serum
Regular price
$98.00
Sale price
$68.60
Save 30%
/
---
Description

What's Inside

How To Use

Return Policy

Genucel Eyelash Enhancing Serum offers a healthier, more natural alternative to eyelash extensions. This gentle, natural formula uses a special blend of performance-based ingredients to make your natural lashes appear thicker and longer. With regular use, you'll enjoy beautiful lashes - no mascara necessary!
Longer Lashes, Naturally
Let your natural beauty take center stage by adding Genucel Eyelash Enhancing Serum to your daily routine. Using a blend of breakthrough ingredients like copper peptides and Procapil, we've developed a formula that nourishes your lashes while also encouraging regrowth. With regular use you'll notice noticeably longer-looking lashes with increased volume and dramatic definition.
Procapil - A patented complex of natural botanical extracts and other key ingredients come together to create Procapil, which nourishes your natural lashes and helps fight against environmental factors that cause eyelash loss.
Biotin - A type of B-Vitamin that stimulates keratin production and can also increase the rate of follicle growth in hair and eyelashes.
Copper Peptides - Natural antioxidants that promote the appearance of fuller,  healthier looking eye lashes.
Rare Swiss Apple Extract - Derived from apples, this extract helps to promote healthier hair follicles.
Use Genucel Eyelash Enhancing Serum in the evening after washing your face. Your skin and lashes should completely dry before applying our serum. Apply a thin line across the base of your upper lashes, then allow it to dry completely before applying other skin care products. Use daily for up to 4-6 weeks or until you achieve your  desired results - then, apply 2-3 times per week to maintain their appearance.
If you don't love the way our products make you look and feel, just contact customer service within 120 days and you'll get a full refund on your order today, even if they are completely empty.
It's that simple.