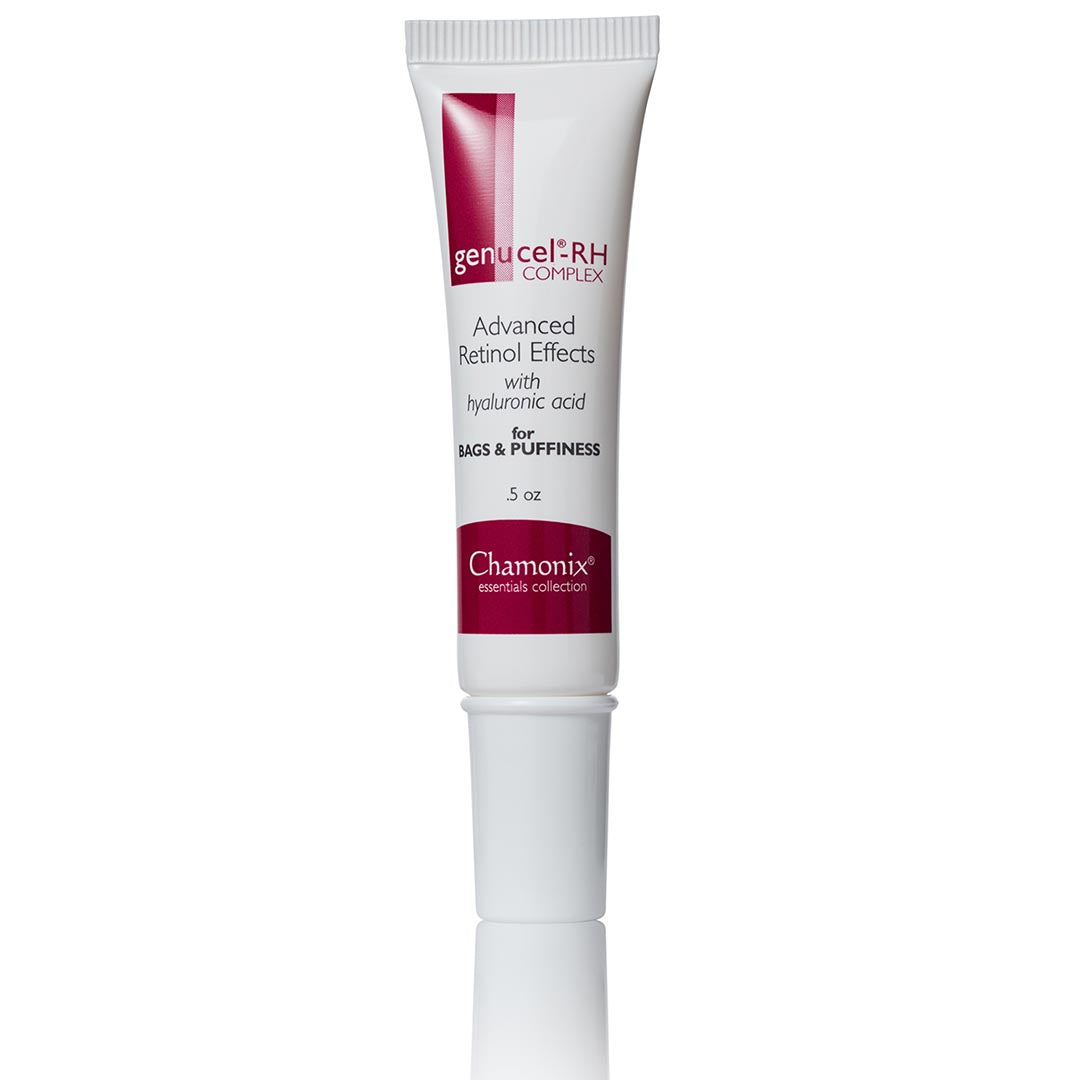 Genucel RH Complex
Regular price
$110.00
Sale price
$49.00
Save 55%
/
---
Description

What's Inside

How To Use

Return Policy
This advanced treatment does what other skincare treatments can't. Using the latest breakthroughs in skincare technology, it supports restorative effects on aging skin without the redness or irritation often caused by Retinols.
Welcome To The Future Of Skincare

genucel RH Complex combines the power of 3 leading technologies to deliver on the promise of younger, healthier-looking skin. The secret to this product's effectiveness is Sytenol®A, a broad-spectrum antioxidant that delivers incredibly powerful anti-aging results without causing dryness, redness, or irritation. It also works synergistically with Hyaluronic Acid to enhance skin's hydration levels for the appearance of firmer skin. Hydrating MDL Technology is the final step in this product's advanced process. Supported by skincare science, genucel RH Complex improves skin's radiance like no other product on the market.
Sytenol®A - Derived from the Bakuchi plant, this broad-spectrum antioxidant is key to supporting restorative effects on aging skin. It delivers impressive results without causing redness, dryness, irritation, or inflammation.

Hyaluronic Acid - Hyaluronic Acid is a substance that is naturally produced by your body. This natural additive effectively diminishes the appearance of fine lines.

MDL Technology - This innovative ingredient is an amphoteric compound whose isomeric structures can shift between an oil and water solubility as a function of pH. It allows for the maximum absorption and retention of moisture.
Apply a thin layer to the skin up to twice a day, avoiding the eye area. Use it under your moisturizer for superior anti-aging results.

If you don't love the way our products make you look and feel, just contact customer service within 120 days and you'll get a full refund on your order today, even if they are completely empty.
It's that simple.